Wanneer:
29 mei 2022 @ 11:00 – 13:00
2022-05-29T11:00:00+02:00
2022-05-29T13:00:00+02:00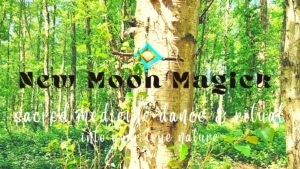 welcome
into the magick & mystery of you, of life, of the earth, of the universe, to deeply connect with nature and the moon medicine 
 receiving all of her gifts
* welcome sisters & brothers *
surrendering to your magickal body temple, to the dance, to the light, to love, to the music, to nature ~ into your true nature
in Divine Flow * Sacred Ritual * we open, receive, connect.. into our Divine Medicine Shamanic dance journey
this New Moon is in the air sign Gemini. we are deeply connected with the Moon cycles.. New Moon is a time of new beginnings. When Gemini meets the new Moon, excitement is in the air. Gemini season always brings a unique adventure of learning, unlearning, and growth. This Gemini moon is bringing fresh energy. Harmony to our body and soul.
*~*~* ~*~
we will create a powerful altar of sacred symbols from nature, crystals, light objects, flowers…
Location
Theaterzaal, den Dullaert, Hulst
Sportlaan 24, Hulst
Time:
welcome at 10.44h
we will start with the ritual at 11h
after the dance at around 13h, we will enjoy tea &  sweets  
 together
Energetic investment:
23 euro – payment in advance to reserve your beautiful sacred place
25 euro at the day of the dance (if still places available…)
Included: Herbal tea & Sweets
Registration on beforehand (max nr of places)
send me a mail or pm to join!
you will then receive further info