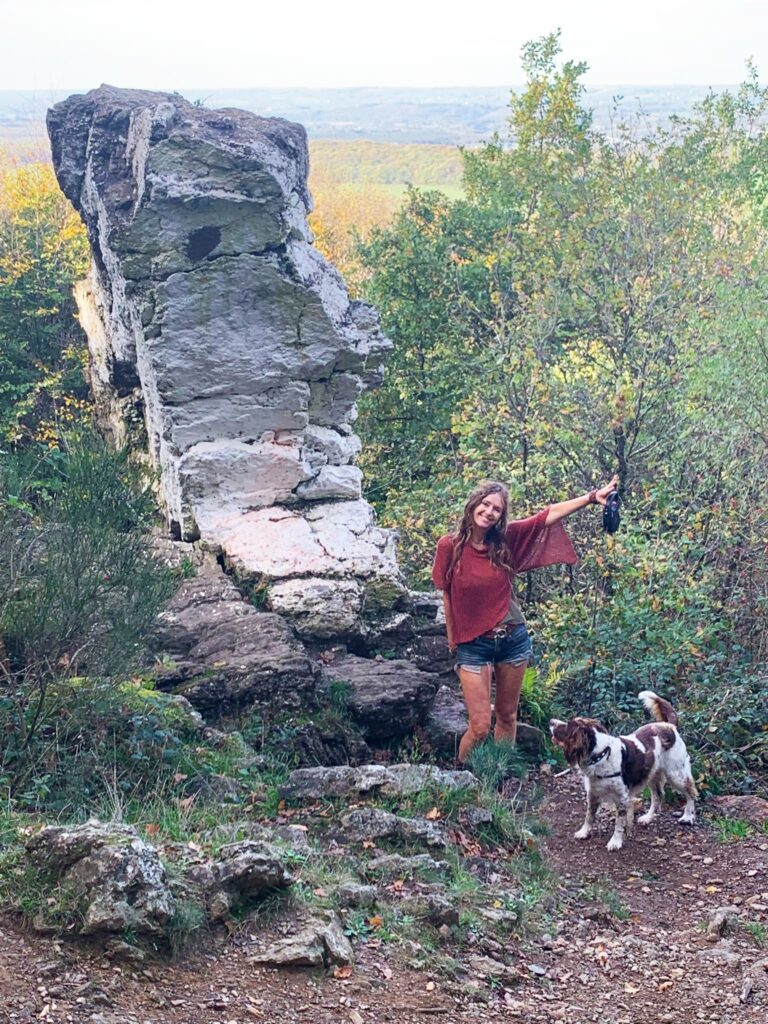 Mijn passie is dansen en verbinden met de kracht & schoonheid van mijn lichaam, vrouwelijke essentie, en levensenergie. En dit te delen in de wereld ~~
Na 22 jaar te hebben gewerkt als Office Professional bij een groot bedrijf, ben ik in het diepe gesprongen en gaan ontdekken wat ik graag doe, wat mijn passie is.
Ik volgde diverse opleidingen op het gebied van coachen. Ik kwam echter steeds meer tot de ontdekking dat het voor mij belangrijk is om plezier te beleven, te verbinden met mijn lichaam, de aarde en het universum. En dit te delen met grotere groepen mensen.
Vervolgens ontdekte ik holistische dans. Het plezier, bewustzijn, genieten, de wijsheid van ons lichaam. De grote transformatiekracht hierin.
Ik ben steeds verder aan het verdiepen en genieten in Dans, Beweging, Bewustzijn, Vrouwelijke energie & VrouwZIJN. Dit delen, samen genieten en ontdekken. Mijn passie, mijn missie..
Inspiraties:
Script-As-Methode (SAM), psychotherapie
Helende Reis therapie (Brandon Bays) workshops:
# Journey Intensive # Manifest Abundance Retreat # Advanced Skills # Shining Kids Potential
#  Healing with  Conscious Communication # Werken met kinderen (Helende Reis, Creatieve & Spel Therapie)
Kunstzinnig Dynamisch Coachen (de Kleine Tiki)
Live Love doorvoeltechniek (Live Love Love Life)
Certified Nia® White Belt teacher
HNLP basis coaching (Lazuli)
Coach je Kind (Lazuli)
The Key to Creation (Lazuli)
Kinderyoga opleiding
Japanse Gezichtsmassage
Certified Nia® Blue Belt teacher
Creative Movement for Kids (Nia® inspired – Britta von Tagen)
Qigong cursus
Nia® Moving to Heal
Rite of the Womb – 13de rite van de Munay-Ki (de Rite van de baarmoeder)
Power of the Sacred Feminine – Peruquois
Soul Embodiment, Pristine Self Love & Living Divine Essence – Nicole Hemmer
Women's Temple – Helena Montelius & Chameli Ardagh
Sacred Womb Rituals – Dr Azra & Seren Bertrand
Holistic Dance Language – Zola Dubnikova
SuryaSoul®DanceOfSoma teacher – SuryaSoul® Philippe Beaufour & Sabine Zweig
SuryaSoul®DanceOfSpirit teacher – SuryaSoul® Philippe Beaufour & Sabine Zweig
SuryaSoul®DanceOfLife teacher – SuryaSoul® Philippe Beaufour & Sabine Zweig
Kundalini dance – Leyolah Ma
Divine dance – Amber Joy Rava
Embodying Erotic Divinity – Leyolah Ma
Sofiah Thom ~ Temple Body Art
Sabrina Lynn ~ Rewilding for Women
Shamanic Healer year training with Ahamkara (Siberian Altai Shamanism)
Tantric Rose Priestess ~ Leyolah Ma
Life Force Ritual
Shamanic journeys – AnamCara
Indian Temple Dance ~ Devadasi
Ritual Dance ~ Lalita Devi

Mijn geboortedag – 18 mei – geeft

de

blauwe

adelaar

op toon

acht

als innerlijke kracht mee.
De kleur

blauw

die bij

de

adelaar

hoort geeft aan dat mijn leven in het teken staat van

het kunnen transformeren

. O

mzetten en beter maken, waarbij bemiddeling mijn sterke punt is

.
De scheppingsenergie van het zonneteken

adelaar

wil zeggen dat ik mijn leven vanuit de kracht van

de

visie

gestalte geef. Kwaliteiten die hierbij horen zijn,

het grote beeld zien, mezelf centraal stellen en vanuit mijn eigen overvloed bijdragen aan een harmonieuze samenleving

. Mijn missie is de boodschap uitdragen..