Wanneer:
16 februari 2022 @ 19:00 – 22:00
2022-02-16T19:00:00+01:00
2022-02-16T22:00:00+01:00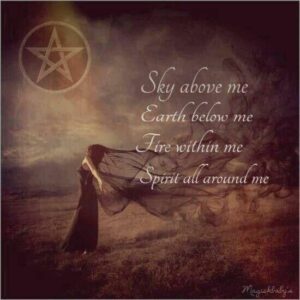 beautiFUL 
 Wom
n
welkom deze Volle Maan
Dancing with the magic & mysteries of the Full Moon 
 receiving all of her gifts
op een magische plek in de natuur
waar we binnen dansen in een zalige temple space en de ceremonie afsluiten buiten rond het vuur, tussen de bomen, in het licht van de Volle Maan.
Deze maan staat in het vuurteken Leeuw 
 met de zon in het heerlijke vrije teken Waterman, element Lucht & hartenergie 
 (meer info volgt hierover)
Women are deeply connected with the rhythms of the moon. The full moon period is when a woman is at her strongest. When we tune in, we align to our natural rhythm, to the rhythm & blessings of nature. We liberate, we remember, we rise.. into our FULLness.
When women come together, magic happens..
Welcome beautiful Women, Sisters, Goddesses.. to dance with this powerful energy, weaving your magic.
In a sacred temple space where all of you is welcome.
We will end the evening outside, between the trees, around the fire.. making some music, sounds, singing..
Dancing your healing dance, your dance of liberation, wisdom, joy, truth, LOVE. Purifying, freeing, embodying.. Dance is our medicine.
Through our movement and dance we reconnect with our divine essence, our place of magic and mystery. We remember who we truly are.
We will come back home in our sensual body. Connecting with our womb wisdom, sensuality, joy, playfulness, beauty and power. All elements of nature. Letting our divine energy freely flow.. coming back into our free, wild, loving self! Our light and love.
The most beautiful gift we can give to ourself is feeling alive in our body!
@This evening we will enjoy in Divine Flow 
Sacred Shamanic Priestess Ritual
Sacred Selflove
Sensual awakening
Sacred movement, breath, voice
Conscious free sacred dancejouney
Magic & Mysteries dreamtime
Sisterhood
Amazing music from around the world
Tea & magic around the fire
every woman welcome 
 as you are 
****PRACTICAL****
@TIME
welkom 19h om aan te komen.
we starten om 19.15 uur met het welkom ritueel 
de danceceremonie binnen duurt tot ongeveer 21.15h, dan.. als het droog is… gaan we naar buiten, tussen de bomen, rond het vuur en zingen we, drummen, maken we muziek, drinken we golden tea en sluiten we de avond af om 22 uur
er is verse kruidenthee
@graag meenemen
– deken
– water (liefst in fles of organisch materiaal)
– stenen kopje voor de thee
– een lange jurk of rok, waar je je vrij, vrouwelijk en mooi in voelt
– iets warms van kleding voor buiten
– sacred symbols voor het Full Moon altaar, verbonden met deze volle maan
– kaars in een glas
– instrument (als je dat hebt)
– wat je verder nog nodig hebt
@INVESTERING
25 euro
@VOORAF INSCHRIJVEN
er zijn een max aantal plaatsten beschikbaar
stuur me een berichtje of mail (marjon@dansdoorhetleven.com)
je ontvangt dan verdere info
@LOCATIE
we dansen bij VLINDERING
in Stekene (Belgie) (dichtbij Sint Jansteen in Nederland) 
in een fijne warme ruimte binnen in een privé bos en aan het einde gaan we ons onderdompelen in het licht van de volle maan rond het het vuur
Voel je vrij om je sisters uit te nodigen!
een liefdevol en warm welkom
liefs Marjon
www.dansdoorhetleven.com
Marjon is gracefully guiding from her wisdom, heart & spirit. She is deeply connected with her body in sensuality, senses, joy… She creates a sacred space for women to connect with their divinity, passion, their beautiful body, to freely express themselves. To follow their inner divine flow. She connects with the beauty & power of nature.