Wanneer:
3 april 2022 @ 10:30 – 00:44
2022-04-03T10:30:00+02:00
2022-04-03T00:44:00+02:00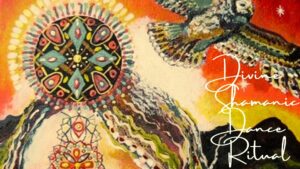 🦅🧡𝐃𝐢𝐯𝐢𝐧𝐞 𝐒𝐡𝐚𝐦𝐚𝐧𝐢𝐜 𝐃𝐚𝐧𝐜𝐞 𝐫𝐢𝐭𝐮𝐚𝐥🧡🦅
opening into the magic & mystery
at the New Moon of powerful new beginnings
Sunday, April 3th from 10.44-12.44u 🦅🧡 🔥
welcome at 10.30u
to have a LOVE~ing Sundaymorning into BE*ing
we relax into the body, heart, spirit, our dance, the music, eachother.. into the space of MAGIC ✨💫⭐️🦅🧡 🔥
connecting with the spirits of Nature, Mother Earth, Divine Light, the Universe, transformation 🔥, the wind, love… surrendering to our healing dance, our movement as medicine, our body as temple
✨💫⭐️💫✨💫⭐️
we are ready for the magic!! for the light! and remember our source <3 we are nature <3 we are love
✨💫⭐️💫✨💫⭐️
beautiful & wonderful music & shamanic drum to guide you to surrender to your dance of magic
registration: send me a mail (marjon@dansdoorhetleven.com) or pm to join!!
🧡 investment: 💫22 euro
please bring with you: soft & sweet blanket water bottle
for the altar of light, power, love 🧡 please bring with you gifts from nature.. herbs, stones, feathers, crystals… to birth a powerful altar
location: Hulst, Theaterzaal den Dullaert
🧡 welcome!!! Marjon van Dorsselaer dansdoorhetleven.com
sharing dance & shamanic medicine