Wanneer:
10 september 2023 @ 10:30 – 17:30
2023-09-10T10:30:00+02:00
2023-09-10T17:30:00+02:00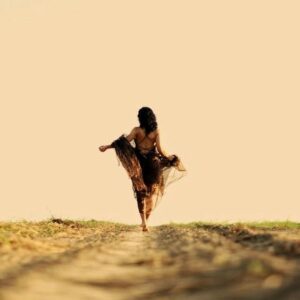 𝓫𝓮𝓪𝓾𝓽𝓲𝓕𝓤𝓛 𝔀𝓸𝓶𝓪𝓷
You are fully and lovingly welcome for this retreat  day of the Divine Feminine
Sacred In~Body~ment in the Magick of Mother Earth
𝓑𝓮 𝓕𝓻𝓮𝓮, 𝓦𝓲𝓵𝓭, 𝓓𝓲𝓿𝓲𝓷𝓮, 𝓜𝓪𝓰𝓲𝓬𝓴
This day is devoted to the Divine Feminine Energy, Our Wild & Free Nature, Our Sacred Womb, Our Sensual Temple Body and Mother Nature.
We will dive & rise, play, embrace, love, liberate, empower, celebrate, reclaim & beyond
through sacred 
movement 
 dance 
 rituals 
 connection
~ Awakening, Remembering, FLowing & Rising into the Divine Feminine
*
 Giving Space, Softening, Embracing
in Love, Joy & Pleasure 
𝔀𝓮 𝓪𝓻𝓮 𝓽𝓱𝓮 𝓸𝓷𝓮𝓼 𝔀𝓮 𝓱𝓪𝓿𝓮 𝓫𝓮𝓮𝓷 𝔀𝓪𝓲𝓽𝓲𝓷𝓰 𝓯𝓸𝓻
 𝓢𝓪𝓬𝓻𝓮𝓭 𝓘𝓷~𝓑𝓸𝓭𝔂~𝓶𝓮𝓷𝓽 
We will rise into the unity of our body and the divine, the feminine and the masculine within us, heaven and earth, devotion, love and consciousness.
Reclaiming our sensuality, self~love and deep truth
Coming home into our feminine womb, the holy grail. Reclaiming pleasure & power. Liberating shakti to deep dive in Love, Wisdom, Power
Awaken and unleash your authentic Voice, open into your authentic FLOW, aligning with the universal healing intelligence.
an inintiationn into our Sacred Divine Feminine
*
𝔂𝓸𝓾 𝔀𝓲𝓵𝓵 𝓻𝓮𝓬𝓮𝓲𝓿𝓮 & 𝓼𝓱𝓪𝓻𝓮 𝓲𝓷
Inbodiment Dance journey Sacred guided Feminine Movement 
Temple Practices
Womb ritual
 Sacred Voice 
 Ceremony 
Connection 
Sensuality
*
𝓣𝓻𝓪𝓷𝓼𝓯𝓸𝓻𝓶𝓲𝓷𝓰, 𝓔𝓶𝓹𝓸𝔀𝓮𝓻𝓲𝓷𝓰 & 𝓛𝓲𝓫𝓮𝓻𝓪𝓽𝓲𝓷𝓰
Walking & Dancing the Path of Freedom, your Soul Mission, the wild dreams of your Heart
ℙ𝕣𝕒𝕜𝕥𝕚𝕤𝕔𝕙
10.30 – 17.17 uur
 welkom 10.15 uur
𝔀𝓮 𝓭𝓮𝓵𝓮𝓷 𝓲𝓷
Lunch ~ potluck ~ sharing healthy loving food
𝓲𝓷𝓫𝓮𝓰𝓻𝓮𝓹𝓮𝓷:
Verse kruidenthee
Lemurisch IJskristal water
Verse Kruidencocktail
Vers fruit
𝓭𝓮 𝓼𝓪𝓬𝓻𝓮𝓭 𝓽𝓮𝓶𝓹𝓵𝓮 𝓼𝓹𝓪𝓬𝓮
Magic Mother Earth (MME) in Stekene, België
een Paradijselijke krachtplek in de overvloed van Moeder Aarde
*
𝓳𝓮 𝓲𝓷𝓼𝓬𝓱𝓻𝓲𝓳𝓿𝓲𝓷𝓰 / 𝓲𝓷𝓿𝓮𝓼𝓽𝓮𝓻𝓲𝓷𝓰
* Rising bird tickets t/m 8 augustus: 99 euro
* Free bird tickets vanaf 9 augustus t/m 31 augustus: 111 euro
* Flowing bird tickets vanaf 1 september: 133 euro
Je bent ingeschreven bij overschrijving van je investering
naar bankrek. nummer: NL08 ABNA 0445068523, t.n.v. M. van Dorsselaer
en een mail te sturen met info over je datum betaling & je gegevens 
 naar marjon@dansdoorhetleven.com
𝓜𝓪𝔁 𝓪𝓪𝓷𝓽𝓪𝓵 𝓿𝓻𝓸𝓾𝔀𝓮𝓷 𝓿𝓸𝓸𝓻 𝓭𝓮𝔃𝓮 
 𝓭𝓪𝓰 𝓲𝓼 13 
𝔀𝓮𝓵𝓬𝓸𝓶𝓮 𝓲𝓷 𝓯𝓾𝓵𝓵 𝓵𝓸𝓿𝓮 
 𝓜𝓪𝓻𝓳𝓸𝓷