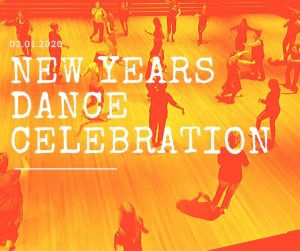 vrijdag 3 januari, 11-12.15h Hulst
Welkom om 2020 in te dansen & te vieren!
Dans je intentie voor het nieuwe jaar
Met een magische mix van danschoreografie ~ natuurlijke bewegingen, mudra's & vrije dansexpressie ~ 'soul-stirring' muziek vanuit de hele wereld.
We dansen op blote voeten.
Inspiratie:
Nia® joy of movement ~ Dance, Martial Arts & Healing Arts connecting Body, Heart, Spirit & Soul
SuryaSoul® Conscious Dance ~ Dancing Body Mudras, Chants and Meditation on the Dance Floor awaking into your Body & Soul
Na de dans is de bar open om verder samen te zijn en het jaar in te luiden..
Bijdrage:
12,50 euro
11 euro – voor dans door het leven leden (met strippenkaart, lessenkaart afgelopen periode & aanZ)
Locatie: Cultureel Centrum den Dullaert, Theaterzaal
Sportlaan 24, Hulst (the Netherlands)
Neem mee: een flesje water, kleding waarin je je vrij kunt bewegen
Heb je nog vragen, laat het me weten.
Iedereen welkom!!
??????
SuryaSoul®DanceOfLife teacher
Nia® Certified Holistic Dance teacher