Wanneer:
31 oktober 2021 @ 13:00 – 15:15
2021-10-31T13:00:00+01:00
2021-10-31T15:15:00+01:00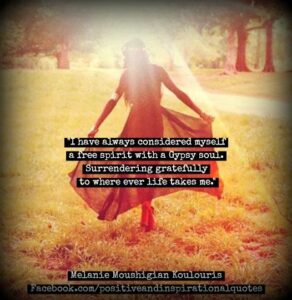 Welcome beautiful wild & free Goddess ~ dear woman ~ at this Sunday dance
 plse register in advance! this dance continues with mininum of 5 women registered !! 
𝓪 𝓭𝓪𝓷𝓬𝓮 𝓹𝓸𝓮𝓽𝓻𝔂
𝓪 𝓻𝓲𝓽𝓾𝓪𝓵 𝓸𝓯 𝓭𝓪𝓷𝓬𝓮
your dance is your prayer
into love, freedom, joy, wildness
come as you are
we come together in joy, love & freedom
to celebrate ourselves & eachother
Awakening & remembering your wild, free, sacred, sensual & courageous spirit.
Your ecstatic joy & bliss.
Weaving your magic, dancing with your barefoot, your wild hair, your limitless breath
*it's time*
At this day of Samhain, the Celtic Wiccan New Year celebration. Honouring the light of the Ancestors. Celebrating the cycle of death & rebirth. We are always going through our own process of shedding, releasing, and rebirthing ourselves as we travel along the journey of life. A powerful time for strengthening your intuition and connection to the Divine, eternal flame within.
connecting with all elements of nature within us
wild fire ~ flowing water ~ sacred earth ~ free wind
'I was born free and that will never change
It will never be taken away from me
So I'll live my life in search of that which makes me most alive
My roof__ is the open skies, my bed is within these roots
I have no home, my home is in the land I roam
I am a gypsy soul wandering free and bold
I am a gypsy soul my spirit is life times old
I am a gypsy soul and I've been here before
And I'll come back again and again
I am a gypsy soul wandering free and bold
Wandering free and bold
Drink from the source, there's honey in the water
Drink from the source, there's honey in your heart
Feel the earth beat beneath your bare feet
Oh remember where you came from
Spirit__ I adore you as much as you adore me
I hear your call saying 'dive into the wilderness'
The Spirit says dive into your heart'
~ Ayla Schafer
 sacred movement 
 free flow spirit dance 
 breath 
 self-love 
 connection 
 sweet sensuality 
 playfulness 
 ecstatic joy 
 sacred silence 
 world music 
 magic & mystery and beyond..
Welcome at 13h
We will start our dance at 13.13h
Ending sweetly & softly at 15-15.15h
Register on beforehand! Save your spot 
 till one day before the date of dance
send me a pm, or email (marjon@dansdoorhetleven.com) and register in this event.
Bring with you
*sacred wild free symbol for our altar
*bottle of water
*soft mat or blanket
*instrument
*your smile, free spirit & open heart
*dress in which you feel free, happy & abundant
Investment
22 euro
bring your sister ~ together 38 euro
student/jobless tickets: 19 euro
Location
Cultureel Centrum den Dullaert
Sportlaan 24, Hulst (free parking)
Our temple of dance is the Theater space, with wooden floor, velvet curtains, sweet lights
 Welcome to join, to dance, to twirl, to breathe, to move and find your magic
Dancing for a new earth of freedom & love 
Bringing our free souls together in this dance to spread joy, love, connection & smiles 
Marjon
dansdoorhetleven.com
Marjon is gracefully guiding from her wisdom, heart & spirit. She is deeply connected with her body in sensuality, senses, joy… She creates a sacred space for women to connect with their divinity, passion, their beautiful body, to freely express themselves. To follow their inner divine flow. She connects with the beauty & power of nature. The dances are transforming, empowering, awakening..