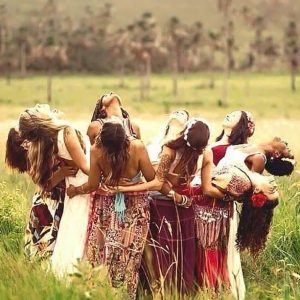 zondag 1 oktober, 11 - 17 uur
welkom vanaf 10.30 uur
Clinge (Nl)
begeleiding: Jan Hendrik Veenkamp www.janhendrikveenkamp.nl  Jan-Hendrik is stembevrijder en stemcoach. Hij geeft individuele begeleiding en voor groepen; zangretraites in binnen- en buitenland, jaartraining bewustzijnsontwikkeling en stembevrijding.
Deze unieke workshop is een combinatie van STEMBEVRIJDING en ARCHETYPEN: krachtige energieën die zowel in als buiten ons werkzaam zijn.  Je hoeft geen zangervaring te hebben. Het gaat over expressie geven aan jouw (binnen)wereld via jouw klank en stem.
Via een rijk repertoire aan oefeningen krijg je de kans naar binnen te keren in jezelf en dat vervolgens naar buiten te brengen in jouw klank en zang. Het is geen theoretisch programma; het is vooral ervaren aan de hand van oefeningen van stembevrijding. Basis voor deze verkenning zijn de zes archetypen die Carol Pearson in haar boek 'The Hero Within' uiteenzet. We werken met: the Orphan (Wees), the Wanderer (Zwerver), the Warrior (Krijger), the Altruist , the Innocent (Onwetende/Onschuldige) en the Magician (Magiër).
♥ "How can you use these powerful guides to discover your own own hidden gifts, solve difficult problems, and transform your life with rich sources of inner strength. Develop your own innate heroic gifts—the Orphan's resilience, the Wanderer's independence, the Warrior's courage, the Altruist's compassion, the Innocent's faith, and the Magician's abiding power."
Jan-Hendrik over deze cursus: "In mijn benadering ben ik respectvol dichtbij, nodig je uit en moedig je aan. Je moet niets en mag heel veel. Ik stem af op wat er in dit moment zich wil manifesteren. Stemwerk is bij uitstek geschikt om je hoofd te laten voor wat het is en meer en meer ruimte te geven aan dieperliggende emoties en (lichaams)energieën. Deze werkwijze kan tranen van vreugde èn verdriet met zich meebrengen. We zingen tussendoor veel liederen uit alle windstreken die ik begeleid op piano en trommel. Zo samen klinken/zingen verbindt. Ruimte geven aan wat in jou tot expressie wil komen heeft een transformerende werking. En dat brengt meer en meer vrijheid om te kiezen en dus vrijer te kunnen communiceren. Je bent van harte uitgenodigd!"
RESERVEREN/INVESTERING:
Vooraf reserveren is noodzakelijk, er is een maximaal aantal deelnemers voor deze workshop!
Je reservering is definitief zodra je betaling is ontvangen.
Graag een mail sturen om te reserveren naar marjon@dansdoorhetleven.com. Je ontvangt dan de betalingsinfo.
Investering: 65 euro * 
MEENEMEN:
Graag je eigen lunch meenemen, meditatiekussen, dekentje. drinkfles; makkelijk zittende kleding.
AANWEZIG/INCLUSIEF:
Kruidenthee
LOCATIE:
Centrum Malpertuus, Malpertuuslaan 6, Clinge (Nederland)
Een prachtige locatie aan de rand van een mooi bos.
Gratis parking.
Marjon
Life's a dance
* mocht dit bedrag een hindernis voor je zijn om deel te nemen, neem contact met me op en we kijken voor een oplossing.