Sacred Embodiment
awaken your Body in JOY, BEAUTY, POWER, ALIVENESS
remember your Free Spirit, Divinity & True Nature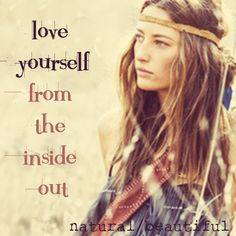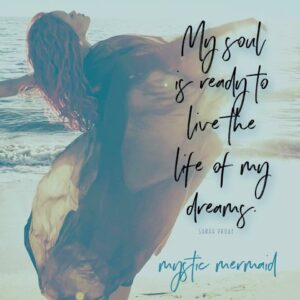 FREE your Body ~ Mind ~ Emotions ~ Heart ~ Soul ~ Spirit

Back to my sacred body & true nature. When I am dancing I awaken to the connection with my body, my breath, my life force, my power, my divine essence.
I embody my true nature and I go deep inside to feel the magick.. my divinity, that part of me that is greater than myself, that just knows, that creates. When I hear the music, I start moving to it and I surrender to my body. I feel at ONE with everything and everyone around me, with nature, heaven & earth.. I reconnect with my own joy and pleasure,  into my sense of playfulness, into my Self-love. I remember that I am Light & Love
BodySpiritDanceTemple ~ My Body is my Temple
We bewegen met
* natuurlijke bewegingen & symbolische bewegingen & movement arts & body/hand mudra's
* een vrije bewuste dans
* innerlijke stilte
* klank & adem
* mooie inspirerende muziek
We dansen (bij voorkeur) op blote voeten. We starten met onze aandacht te brengen in ons lichaam, adem, stilte.. vertragen. Je lichaam uitnodigen in beweging.. in jouw unieke dans & expressie.. met inspirerende natuurlijke bewegingen & body mudra's. In je ware natuur & verbinden met alle elementen van de natuur, met de aarde & het universum. Bewegen op je eigen manier, zoals het fijn voelt & je geniet in je lichaam en je hele zijn. Momenten van vrije dans waarin je vrij beweegt, danst, verbindt, alles vrij stroomt.. In deze dansbeleving beweeg je in alle facetten van je zijn, van verstillend tot expressief, gracieus tot wild, vloeiend tot staccato.. We sluiten af met zachte beweging, klank en verstilling op de vloer (aarde).
eastern & western movement arts
Dance Arts ~ Martial Arts ~ Healing Arts ~ Ritual Arts
~Dansvormen/Dance Arts (o.a. Moderne dance, Jazz Dance, Duncan Dance, Kundalini Dance, Temple Dance)
~Krijgskunsten/Martial Arts (Aikido, Tai Chi, Tae Kwondo)
~Lichaamsbewustzijn/Healing Arts (Yoga, Alexander Techniek, Feldenkrais)
~Sacred Life Force rituals
trusting the intelligence, wisdom & power of your body, discovering your natural way of moving, your divine essence and true nature 
**** je lichaam is jouw Tempel ****
Je lichaam wordt geïnspireerd om steeds nieuwe bewegingen te maken door de combinatie van verschillende bewegingsstijlen. Dit ontwikkelt je spierkracht en conditie, flexibiliteit, coördinatie, soepele gewrichten, kracht, precisie, stabiliteit.....
Uit je hoofd ~ in je lijf.
Je komt thuis in jezelf. Door los te laten en ontspannen, plezier te voelen.. gaat je lichaam  bewegen zoals het bedoeld is & komt terug in de kracht van self-healing & kracht. Je leert vertrouwen in je lichaam en ontdekt je natuurlijke manier van bewegen. Je energie stroomt vrij in gelukzaligheid, harmonie & innerlijke vrede. Ready to shine & bring our magick into the world!
Voor wie
Iedereen kan meedoen, Voel je het verlangen om te dansen en bewust te bewegen. Expressie te geven en jezelf te ontmoeten in je ware zijn... Welkom!!
my dance~experience & education:
Nia® dance arts White & Blue Belt teacher & Moving to Heal
SuryaSoul® dance of Soma/Spirit/Life teacher
Temple dance, Kundalini dance & more..
❤Welkom!!
Liefs Marjon
heb je vragen, stuur me een berichtje ❤