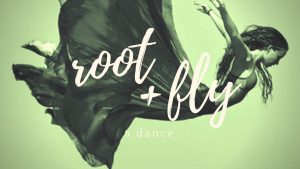 Wednesday, May 22, 19.45-21.15 uur, Hulst
An intuitive dance journey
return to your source
let go, recharge, connect with your true authentic self
integrate with the cosmic & earth forces
go on a journey with your soul
'Sometimes surrender means giving up trying to understand, and becoming comfortable with not knowing' ~ Eckhart Tolle
Welcome dear dancers ♥ I have a strong feeling of giving space to returning to our selves, to come home, to find silence, to recharge & transform, in this very moment. You are so welcome to take this journey together ♥
Retreat within, to the stillness of your inhale and exhale, where releasing happens. Allow yourself to let it all go & create space for who you really are, your soul journey. Allow the magic to happen..Let's Root & Fly..
What does it look like when you are living up to the fullest of your potential? What does it look like when you start living from a space of true authenticity? Who do you become?
The dance will be guided by intuition & soul-stirring music.
We will start with getting into our bodies; finding our breath.
We will let the magic happen ♥
For who?
all women & men who want to go on this journey
Investment
16 euro
13 euro for dancers with social income
Location
Theaterzaal, Cultureel Centrum den Dullaert
Sportlaan 24, Hulst
What to wear?
comfortable clothes (layers)
Bring with you
water, symbol & candle for the altar
If you have questions, please let me know.
♥ welcome
Marjon
Marjon van Dorsselaer
Nia® cert. Blue Belt teacher
SuryaSoul®DanceOfSoma&Spirit teacher
www.dansdoorhetleven.com