Vrijdag 10 maart
19.00 - 21.00 uur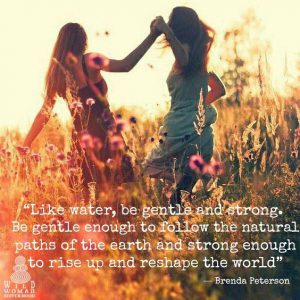 DANCE SISTER CIRCLE celebrating International Women's Day!
with the energy of FULL MOON
CALLING ALL WOMEN to celebrate International Women's Day
"We rise together on International Women's Day! Gather in local Sister Circles world-wide, to unite for a global synchronized meditation, prayer,
and action, to transform, uplift, and inspire the world!" Global Sisterhood
Sharing our true power. It is time to remember who we are: beautiful, strong & loving. Let us unify in global sisterhood!
Wereldwijd worden met Internationale Vrouwendag Sister Circles georganiseerd, geïnitieerd door de Unify Global Sister Movement
met onder andere ♥ Heart Meditation plus a prayer by one of the 13 indigenous grandmothers.
https://www.youtube.com/watch?v=3VOPEyxStW4
We vieren International Women's Day in de periode van volle maan. 
Met volle maan is de maan in haar volledige kracht. Voor vrouwen is dit een tijd om de kracht in zichzelf te ontmoeten. Iedere volle maan heeft een eigen kracht. Door ons af te stemmen op de maan komen we als vrouwen meer in contact met onze eigen natuurlijke stroom en vrouwelijke essentie. Bij volle maan bruisen we van energie. De volle maan energie is krachtig, magisch en voedend in vrouwelijke energie.
Deze volle maan staat in het teken van Maagd; element aarde; basischakra. De maan met het thema kiemkracht en ontkiemen; de Sneeuwmaan in Maart is de periode van het jaar 
dat de natuur weer tot leven begint te komen. Je bewust zijn van al je mogelijkheden en wat je het liefst wilt laten groeien. Je geeft energie aan plannen en dromen die je werkelijk wenst neer te zetten op aarde in de komende maanden.
prayer by one of the 13 indigenous grandmothers
Sacred Feminine Dance Celebration**
Sacred Free Dance Celebration Journey ***
** Sacred Feminine Dance: dancing & awakening into your Sacred Feminine body. Dancing your Beauty & Power. 
Beweging laten ontstaan vanuit je bekken (je vrouwelijke krachtcentrum); moeiteloos, vloeiend. In verbinding met je hart. We dansen in een cirkel. Nia® inspired dance.
*** Sacred Free Dance Journey: Je maakt een innerlijke reis, begeleid door muziek die je inspireert en uitnodigt te bewegen. Je geeft expressie aan wat er is. Door te dansen en bewegen kom je in diepe verbinding met je ware zelf, met wat er werkelijk in je leeft. We dansen in de ruimte in verbinding met onszelf en vanuit deze verbinding met elkaar.
We dansen, vieren en eren de vrouwelijke energie; in onszelf <3 in de cirkel <3 in de hele wereld. In verbinding met de energie van deze Volle Maan. 
Beautiful, Strong & Loving <3
In een veilige omgeving, met respect voor elkaar en ruimte voor wat is. En vooral GENIETEN en PLEZIER BELEVEN!!
Graag 10 minuten vooraf aanwezig zijn. We starten om 19.00 uur!
Inclusief: kruidenthee/snack
Meenemen: evt. je eigen matje, deken, water, een bloem en/of krachtsymbool, kaars
cert. Nia Blue Belt teacher