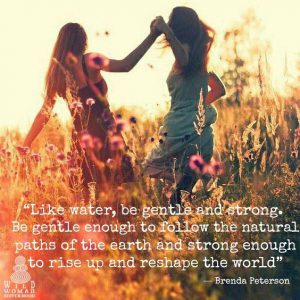 Vrijdag 14 april, 19 – 21 uur
DroomAtelier Stekene, Huikstraat 6
Met volle maan is de maan in haar volledige kracht. Voor vrouwen is dit een tijd om de kracht in zichzelf t ontmoeten.
Iedere volle maan heeft een eigen kracht. Door ons af te stemmen op de maan komen we als vrouwen meer in contact met onze eigen natuurlijke stroom en vrouwelijke essentie. Bij volle maan bruisen we van energie. De volle maan energie is krachtig, magisch en voedend in vrouwelijke energie.
Deze volle maan staat in het teken Weegschaal; element lucht; hartchakra. De zon staat in Ram; element vuur; zonnevlecht.
Thema Sacred protectress - I stand with graceful confidence, claiming my true worth and power.
Agenda
welkom in cirkel
heart meditation
Sacred Feminine Dance *
Sacred Free Dance Journey **
afsluiting in cirkel
* Sacred Feminine Dance: dancing & awakening into your Sacred Feminine body. Dancing your Beauty & Power. Beweging laten ontstaan vanuit je bekken (je vrouwelijke krachtcentrum); moeiteloos, vloeiend. In verbinding met je hart. We dansen in een cirkel. Nia® inspired dance.
** Sacred Free Dance Journey: Je maakt een reis naar binnen, begeleid door mooie muziek die je inspireert en uitnodigt te bewegen.  Je geeft expressie aan wat er is. Door te dansen en bewegen kom je in diepe verbinding met je ware zelf, met wat er werkelijk in je leeft, de stilte in jezelf. We dansen in de ruimte in verbinding met onszelf en vanuit deze verbinding met elkaar.
We dansen, vieren en eren vrouwelijke energie ♥ in onszelf ♥ in de cirkel ♥ in de hele wereld.
In verbinding met de energie van deze Volle Maan. Beautiful, Strong & Loving ♥
In een veilige omgeving, met respect voor elkaar en ruimte voor wat is. En vooral GENIETEN en PLEZIER BELEVEN!!
Inschrijven/Bijdrage 
Vooraf inschrijven! stuur een mail naar marjon@dansdoorhetleven.com
Je bijdrage: 15 euro
Graag 10 minuten vooraf aanwezig zijn. We starten om 19.00 uur!
Inclusief: kruidenthee/snack
Meenemen: evt. je eigen matje, deken, water, een bloem en/of krachtsymbool, kaars
een warm welkom!
♥ Marjon