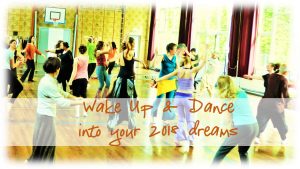 Wake Up & Dance into your 2018 Dreams
zondag 21 januari, 10.45 - 12.30 uur
Malpertuus Clinge (Nl)
a WONDERFUL set of MUSIC & DANCE
dance into your MAGIC
een mix van Nia dance, free dance & korte visualisatie
betoverende muziek
beautiful dancers
Wat wil je verwerkelijken in 2018?
Wat zijn je dromen? 
We nemen de kracht van intentie mee in de dans!
Nia® the Joy of Movement for your Body & Soul
Een inspirerende magische mix van dans, freedance, krijgskunst & lichaamsbewustzijn
♥ 52 bewegingen ♥ 9 bewegingsvormen
Geen ervaring nodig!
Iedereen welkom!! van ervaren Nia dansers tot nieuwe dansers ♥
Je bent welkom om 10.45 uur. We starten om 11 uur.
Locatie
We dansen in de mooie zaal, met inspirerend uitzicht, op de heerlijke dansvloer van
Centrum Malpertuus, Malpertuuslaan 6, Clinge
Gratis parking, kleedruimte, douches
Inschrijven/Bijdrage
Graag vooraf laten weten of je komt: stuur een mail naar marjon@dansdoorhetleven.com
Vroegboekprijs 11 euro – inschrijven/betalen vóór 18 januari!
Bijdrage na 18 januari: 15 euro
Graag meenemen
matje of handdoek, flesje water
Inbegrepen
Verse kruidenthee, kleine snack
Feel free om deze uitnodiging te delen met familie, vrienden, collega's, ..
Welkom! 
om samen wakker te worden in 2018, te creëren, en onze dromen te dansen
♥ Marjon
certified Nia Blue Belt teacher
www.dansdoorhetleven.com